Recipes Cheesy Parmesan Cajun chicken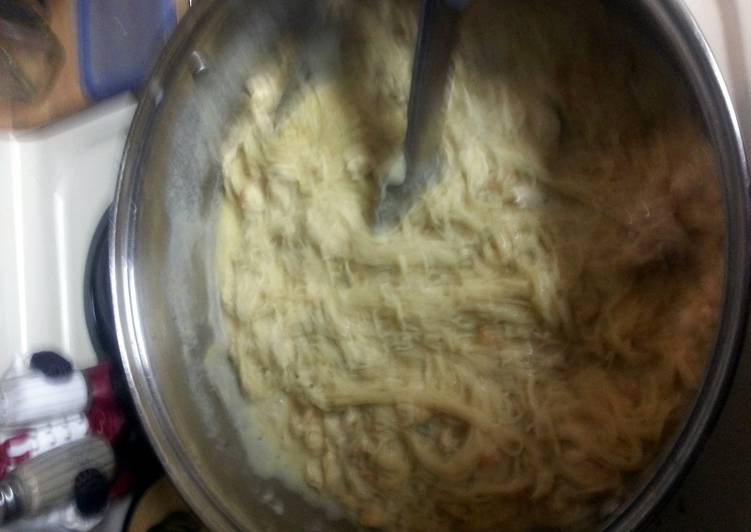 Recipes Cheesy Parmesan Cajun chicken
2 tbsp unsalted butter

1/3 cup water

2/3 cup milk

1 lb chicken breasts

1/2 cup butter for sautéing

1 cayenne pepper

1 kicken chicken seasonings
Recipes Cheesy Parmesan Cajun chicken
Melt butter in large skillet

Sauté chicken in large skillet until cooked thoroughly

Shred the chicken into bite size pieces.

Spinkle cayenne pepper and kicken chicken seasonings on the chicken. This is to taste, that's the reason for no amounts listed.

In the skillet, bring the chicken, water, milk and butter to a boil.

Then slowly stir in the pasta and special seasonings.

Separate pasta with a fork, if needed.

Boil uncovered, 4-5 min. Or until pasta is just tender, stirring frequently.

Sauce will be thin. Let stand for 3-5 min. To thicken.

If it thickens up to much add extra milk/water mixture to thin it out.