Recipes Classic sugar cookies(valentine idea)by Pam…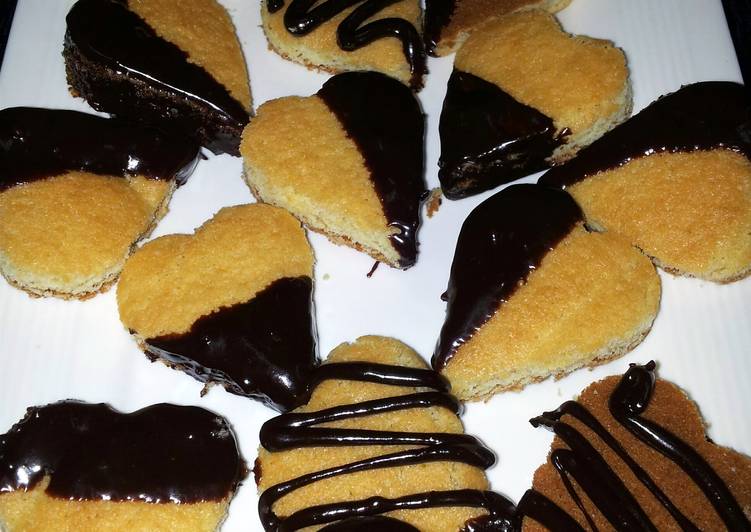 Recipes Classic sugar cookies(valentine idea)by Pam…
200 grams all purpose flour

1 tsp baking powder

1/2 tsp salt

1 cup white sugar

1/2 cup melted unsalted butter

1 egg

.5 tbsp vanilla

for decoration…

a single cup dark chocolate chip(i used hersheys unsweet ill-flavored chocolate chip)

2 tbsp milk
Recipes Classic sugar cookies(valentine idea)by Pam…
in a mixing bowl sifted flour in baking powder, salt, sugar, combine dry ingridents add egg and butter and vanilla give a nice mix chill about 30 min.

clean and flour surface roll the dough using heart shape cookie cutter cut as many as you can. Line wax or parchment paper and arrange on them make sure you had space in between.. chill about 15 min before baking

pre heat oven 350 and bake 10 to 15 min or untill light brown let it cool…

while waiting to your cookie to cool get another bowl chocolate chips in add milk heat in a microwave to melt about a min or so give a nice stir.

decorate your cookie deep in half of the cookie or drizzle it on top let chocolate set then serve.