Recipes Chicken casserole (leftover roasted chicken)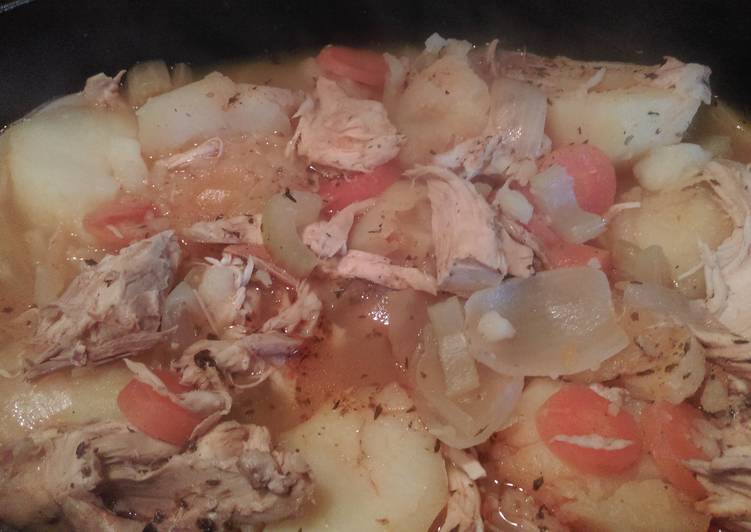 Recipes Chicken casserole (leftover roasted chicken)
5 lb . roasted whole chicken

some carrots chopped

2 celery sticks chopped

2 huge onions, chopped

3 lb . peeled halved potatoes

several dried bay leaves

a couple of tbsp mixed dried herbal products

1 tbsp garlic powder snow

2 tbsp paprika

a couple of chicken stock cubes

salt and pepper

enough water to cover everything
Recipes Chicken casserole (leftover roasted chicken)
Start by removing all the various meats from the chicken and put straight into a large casserole pot.

Chop all the veg (carrots, oranges, onions and potatoes) add to cooking pot.

Add all the herbal products and spices (mixed herbs, garlic powder snow, bay leaves, paprika, salt and pepper). Add chicken stock cubes.

Cover with enough water to cover up all the ingredients, and stir effectively, then place in oven at 160/ 320 and cook for 60-90 a few minutes until potatoes are softened.

Search for seasoning and serve enjoy!!!