Recipes Dry-Roasted Soy Beans Pickled in Balsamic Vinegar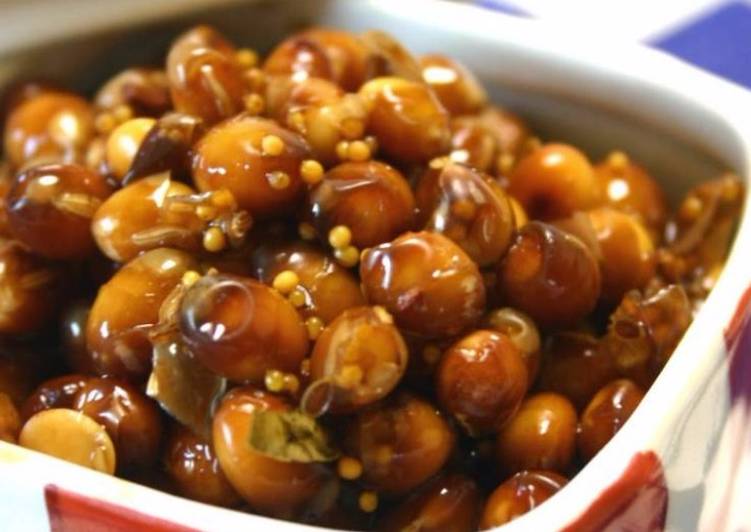 Recipes Dry-Roasted Soy Beans Pickled in Balsamic Vinegar
100 grms dried soy beans

For the Pickling Liquid:

55 ml ☆balsamic vinegar

55 ml ☆water

15 grms ☆honey

4 grams ☆salt

4 grams ☆ spice mix for pickling
Recipes Dry-Roasted Soy Beans Pickled in Balsamic Vinegar
Even if you don't have any pickling spice mix, you can combine your favorite spices.

If you are using this GABAN mix, the cloves are really hard, so take them out before serving the soy beans.

Spices that are suitable for pickles include cinnamon, bay leaves, mustard seeds, allspice, and cayenne pepper.