Recipes Monster Eyes n Slime Oreo Layered Dessert ~ halloween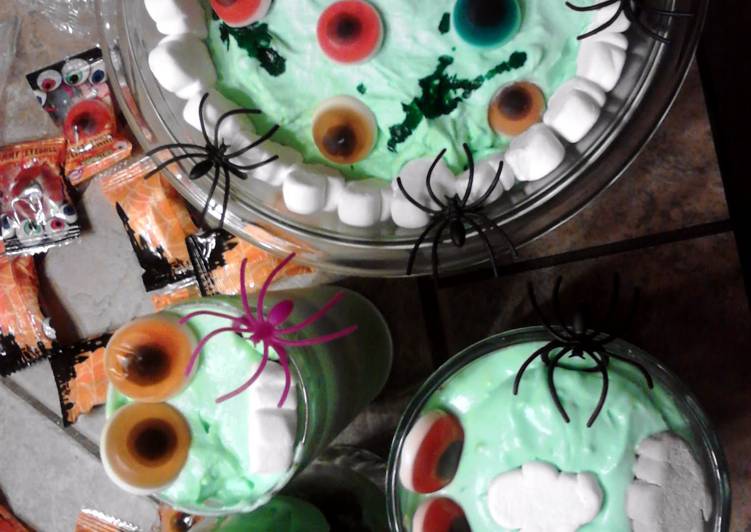 Recipes Monster Eyes n Slime Oreo Layered Dessert ~ halloween
1 packages gummy eyeballs (usually come individually wrapped around halloween)

1 packages halloween ghost marshmallows

1 a few plastic spiders for decoration

15 to 18 drops green food color

1 recipe for vanilla mouse or I used knorr instant vanilla mousse

1 crushed oreos… as much as u like.. depends on wideness of glasses or bowl u use..
Recipes Monster Eyes n Slime Oreo Layered Dessert ~ halloween
if using a bowl.. again slime then oreo then slime. slide a few eyes in for effect. for the top arrange eyballs all over. take mallow ghost and follow around the top on the edges to make like a border.. kinda looks like teeth if u use the white ones.. hang a few spiders off the sides.. I added a few more drops of green food color in random places for added effect.

chill for a few hours then serve!