Recipes Vegetarian Stuffed Peppers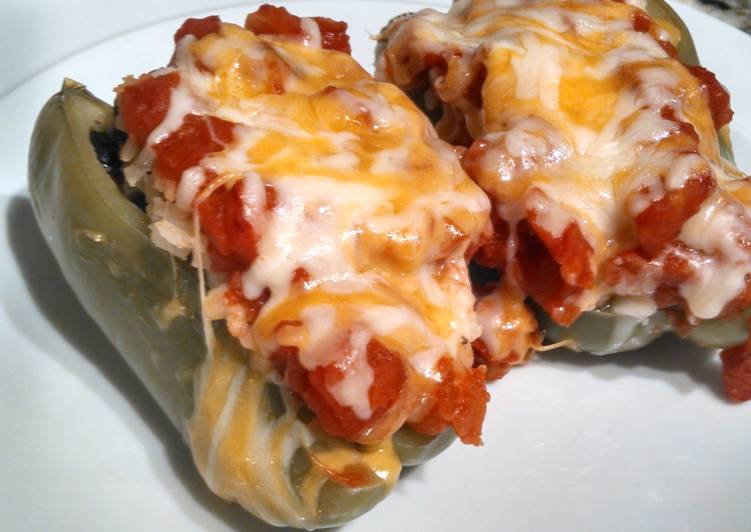 Recipes Vegetarian Stuffed Peppers
4 large green peppers

2 eggs, beaten

2 cup cooked brown rice

1 cup canned black beans, rinsed and drained

1/2 tsp pepper

1/4 tsp hot pepper sauce

1/4 tsp ground cardamom, optional

1 can (14-1/2 ounces) diced tomatoes, drained

1 can (10 oz) diced tomatoes and green chilies

1 can (8 oz) no-salt-added tomato sauce

1/2 cup shredded Colby cheese
Recipes Vegetarian Stuffed Peppers
Cut peppers in half lengthwise in addition to remove seeds. Discard stems. In the large kettle, cook peppers in cooking food water for 3-5 minutes. Drain in addition to rinse in cold water; set apart.

In a large dish, combine the eggs, rice, beans, self defense, pepper sauce and cardamom if preferred. Spoon into peppers. Place in the 13-in. x 9-in. baking dish layered with cooking spray.

In a small bowl, combine the diced tomatoes, tomato plants and green chilies, and tomato spices. Spoon over peppers. Cover and cook at 350 for 40-45 minutes or even until a thermometer reads 160. Sprinkle with cheese; bake 5 minutes longer or even until cheese is melted.