Recipes Pam's Champurado (chocolate rice porridge)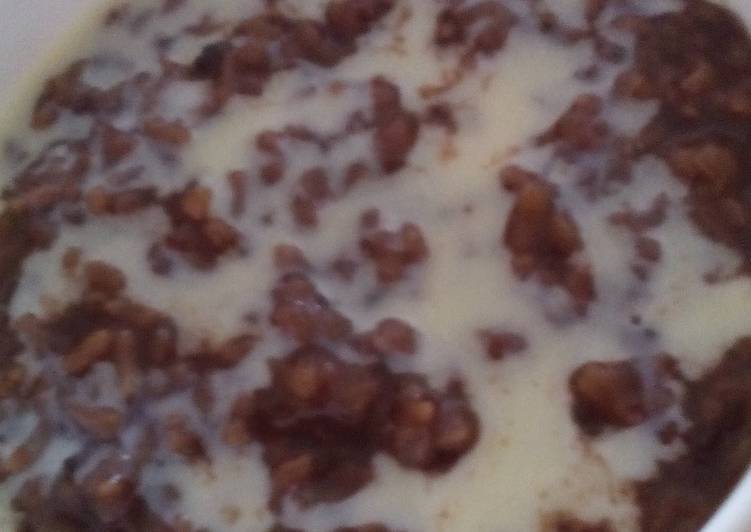 Recipes Pam's Champurado (chocolate rice porridge)
5 cup water

two cup glutinous rice

a single cup brown sugars

3 tbsp hershey unsweetend cocoa powder dissolved within

1 mug warm drinking water

1 condensed milk
Recipes Pam's Champurado (chocolate rice porridge)
In a pot over medium heat pour 5cups of water bring to a boil

Glutinous rice in… Let it boil until rice become soft stir continuously… Dilute cocoa powder in one cup of warm water and add in a pot stir well. And sugar in, continue to cook for another 5 minutes or so or until the texture becomes thick…

Remove from heat spoon the champurado into a serving bowl… served hot drizzled with condensed milk… enjoy!!