Recipes Steak marinade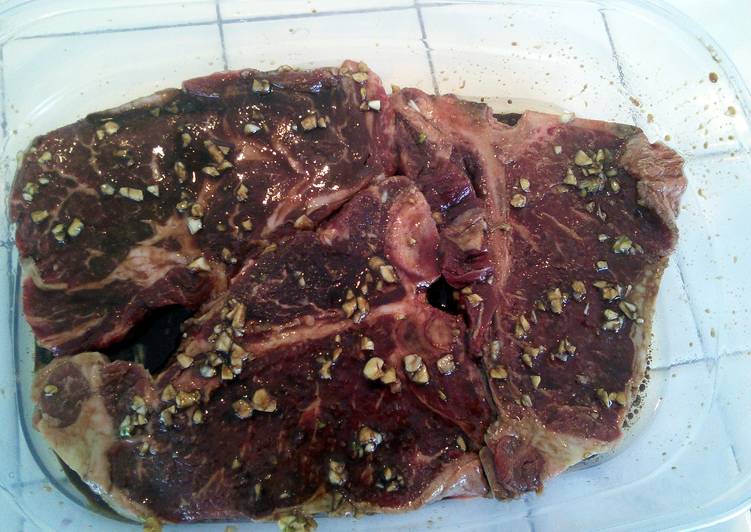 Recipes Steak marinade
marinade

2 tbsp minced garlic

2 tbsp Worcester sauce

2 tbsp balsamic vinegar

2 tbsp soy sauce

1/3 cup vegetable oil

1/2 tsp pepper
Recipes Steak marinade
To cook heat oven to 500. Place a cast iron skillet over high heat. Place steaks in middle of dry hot skillet and cook 1-2 mins without moving. Turn and cook another 1-2 mins.

Remove from skillet and place in oven on broil pan. Cook 3-5 mins until done as desired. Rare is 120°F. Med rare is 125. Med is 130.

Remove and cover loosely with foil and let rest 5-10 mins. Temp will rise 5-10 degrees. Serve.