Recipes Brad's breakfast style monte cristo sandwich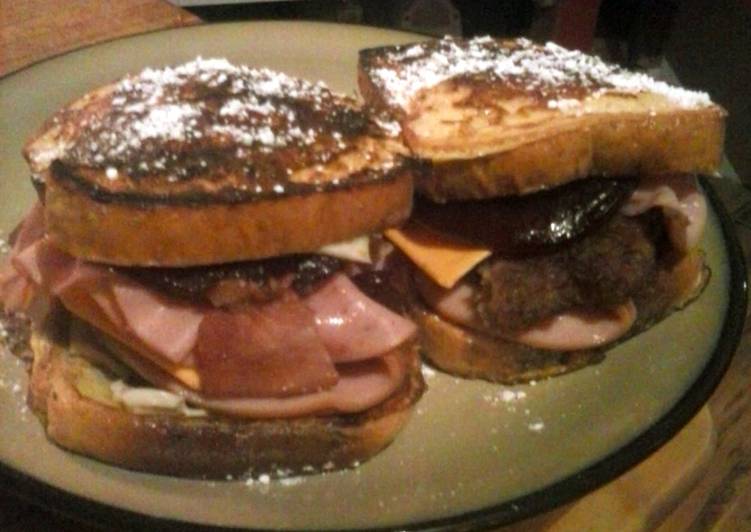 Recipes Brad's breakfast style monte cristo sandwich
2 piece texas toast

1 egg, beaten and add some sort of little milk

2 slice american cheese

2 slice swiss cheese

1/4 lb breakfast sausage

3 slice bacon

3 slice involving deli smoked turkey

3 slice deli honey ham

1 jellied cranberry sauce

1 powdered sugar and cinnamon to get garnish
Recipes Brad's breakfast style monte cristo sandwich
dredge toast in beaten egg and milk. fry on a griddle until browned on both sides.

meanwhile, fry bacon. make a patty out of sausage and fry as well

lay both pieces of browned toast on an ovenproof plate. place a slice of each cheese on each piece of toast. place in oven to melt cheese.

layer sausage then turkey. add a slice of cranberry sauce. then bacon and then ham. place other toast on top.

place back in oven for a couple minutes to reheat. garnish with cinnamon and powdered sugar. if desired serve with strawberry jam on the side.