Recipes Honey-Glazes Chicken Stir Fry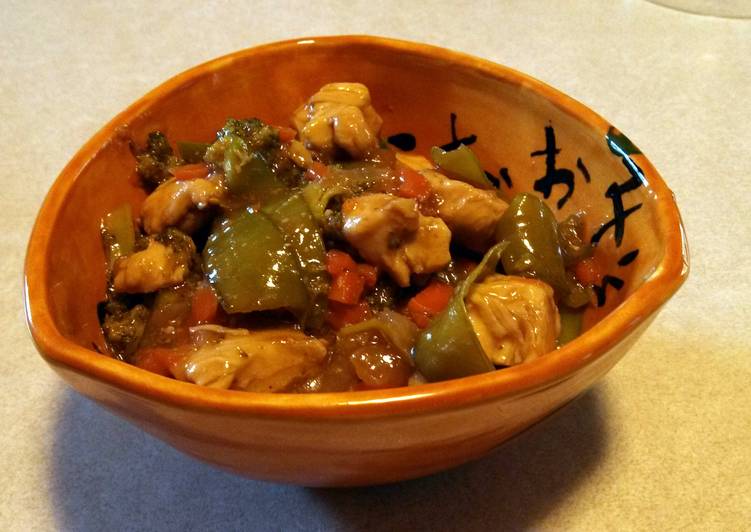 Recipes Honey-Glazes Chicken Stir Fry
12 oz skinless, boneless chicken breast halves or thighs

2 tbsp honey

2 tbsp vinegar

2 tbsp orange juice

4 tsp soy sauce

1/2 tsp cornstarch

2 tbsp olive oil

4 cup cut up vegetables, such as broccoli, sweet pepper, onion and/or mushrooms

2 cup hot cooked rice
Recipes Honey-Glazes Chicken Stir Fry
Cut chicken into bite-sized strips; set aside.

For sauce, in a small bowl stir together honey, vinegar, orange juice, soy sauce, and with regard to starch; set aside.

Pour oil into a wok or large skillet. Heat over medium high heat. Add vegetables to wok; cook and stir for 3 to 4 minutes or until vegetables are crisp and tender. Remove vegetables from wok.

Add chicken to wok; cook and stir until chicken is no more time pink. Push chicken to the center of wok. Stir sauce; add in order to the center of the wok. Make and stir until thickened and uptempo.

Return cooked vegetables in order to wok. Cook and stir about one minute more until heated through.