Recipes Grilled Eggplants with Miso & cheese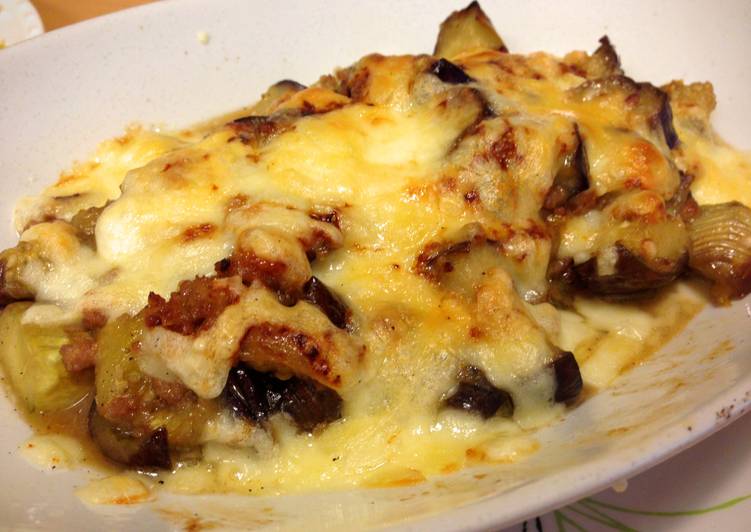 Recipes Grilled Eggplants with Miso & cheese
2 ~3 eggplants (cut into mouthful sized pieces)

1 onion (cut into 5~7mm slim slices)

five cm item Japanese leek (chopped)

150 ~200g ground pork

parmesan cheese (as much as a person want)

salt and spice up (optional)

miso sauce: (mix in advance)

2 tbsp miso

two 1/2 Tbsp sugar

two tbsp benefit

2 tbsp mirin
Recipes Grilled Eggplants with Miso & cheese
Stir fry ground pork over medium heat in a pan until it changes color. Add onion, Japanese leek and cook until wilted. Add eggplants and keep stir frying until cooked.

Pour the miso sauce and cook until the flavor blended and the liquid is almost gone. Season with salt and pepper (optional)

Arrange them on the plate and sprinkle cheese on top and toast in the toaster until it becomes golden brown.