Recipes Mike's Easy Egg Drop Soup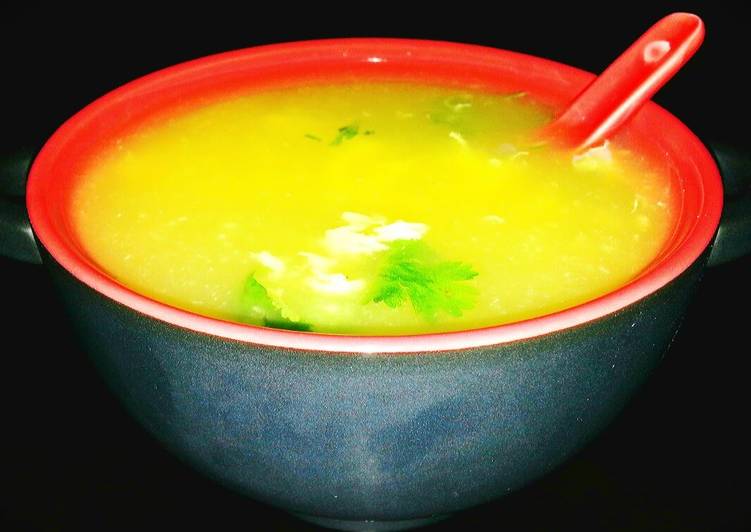 Recipes Mike's Easy Egg Drop Soup
Egg Drop Soup

2 large Eggs [lightly beaten]

1 box 32 oz Chicken Broth [with sodium]

1 tbsp Powdered Chicken Bouillon

1/4 tsp Ground Ginger Or 1/2 tsp Minced Ginger

1/4 tsp White Pepper

2 tbsp Fine Chopped Chives

1 Handfull Fresh Cilantro Leaves

Sides

1 Soy Sauce

Options

2 tbsp Cornstarch 2 tbsp Water [option – to thicken]

1 Handfull Fresh Spinach

1 Handfull Kelp
Recipes Mike's Easy Egg Drop Soup
Place everything in a small pot except for eggs and cilantro. Bring to a boil.

At boil, add lightly beaten eggs slowly. Drop by drop and make strands with them. Boil until cooked. About 1 minute at a high boil. Try adding fresh spinach and/or kelp at this point if you can get away with it. I couldn't.

Slowly add cornstarch at this point if you want to thicken your soup. Your soup will thicken as it boils.