Recipes Bakkwa omelet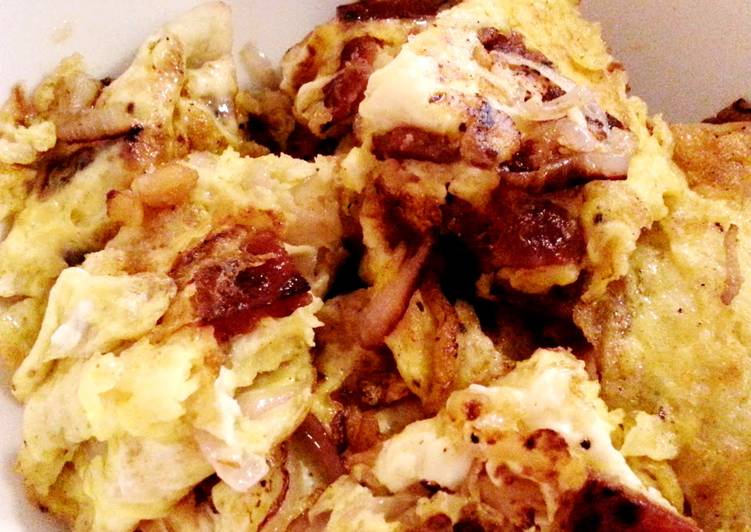 Recipes Bakkwa omelet
Main

4 eggs

a single piece bakkwa (other substitute like chinese sausage, bacon, etc), trim into small bits

2 tsp preserved turnips (pickled white radish, also known as Cai Pu inside Chinese)

1 purple red onion, medium size, sliced

Various other

2 tbsp cooking petrol

white pepper powder

ground black pepper

1 tbsp light soya sauce
Recipes Bakkwa omelet
In a bowl, beat the eggs with light soya sauce. Put apart.

Heat cooking oil within frying pan using low heat. Stir fry onion, bakkwa and preserved turnip till sizzling.

Pour egg cell mixture into frying pan. Spread equally like a pizza. Sprinkle white spice up powder and ground black pepper.

Fold the omelet into semi circle. Slice into pieces with spatula when cooked.

Ready to serve with rice, porridge and even over a bowl of ramen.