Recipes Cheesy breakfast polenta with eggs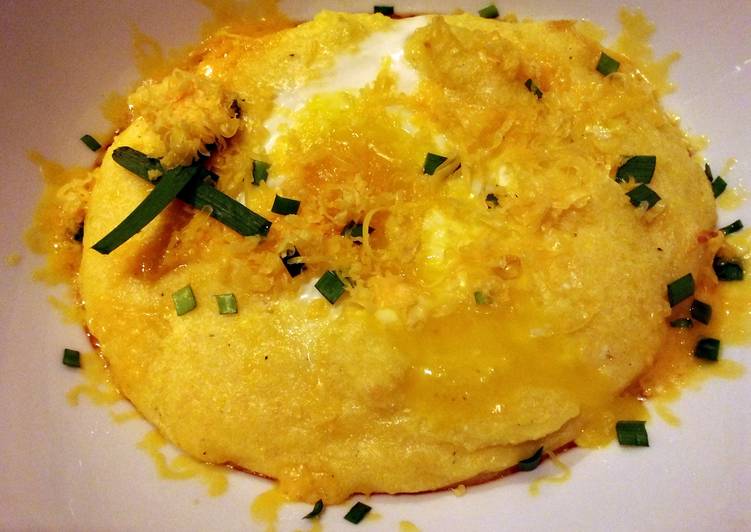 Recipes Cheesy breakfast polenta with eggs
polenta

1 2/3 cup chicken broth

2 1/2 tbsp salted butter

2 large eggs

1 tsp salt

1 tbsp cut chives

1 cup entire milk

1/4 cup yellowish corn meal

1/4 cup shredded cheddar cheese plus 2 tablespoons
Recipes Cheesy breakfast polenta with eggs
In some sort of bowl, combine milk and corn meals and mix well.

Slowly but surely add corn meal to boiling broth.

Whisk continuously until concoction returns to boil, then reduce to be able to low.

Cook 10 short minutes or until it thickens, slowly whisking.

Pour mixture into two individual greased oven proof bowls. Crack one as soon as possible in the heart of each bowl. With a table spoon, make a well for egg to be able to sit in.

Bake inside of a preheated 400°F oven just right up until egg sets, just a few short minutes. If the yolk stays soft or perhaps a little runny all the far better.