Recipes Strawberry marshmallow chocolate bites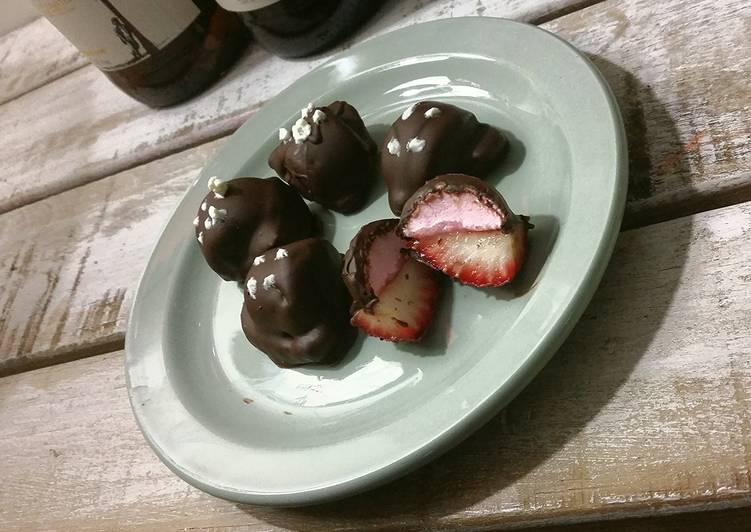 Recipes Strawberry marshmallow chocolate bites
1/2 cup melted DIY chocolate (refer to recipes)

5 strawberries, halved lengthways

5 white marshmallows, halved

1/4 cup whipped cream (vegan) (refer to recipes)

crunchy peanut butter
Recipes Strawberry marshmallow chocolate bites
On a tray lined with baking paper, place the marshmallows, add a thin layer of peanut butter, then place a half of strawberry on top.

While using a spoon, drizzle the melted chocolate over the stacked marshmallows and strawberries to cover.

Place in the fridge to 2 hours harden.

Remove from fridge. Using a piping bag, pipe 6 small dots on top of each chocolate bites. Serve immediately. Return to fridge when not serving.