Recipes Kadhi – Basic: Quick and Simple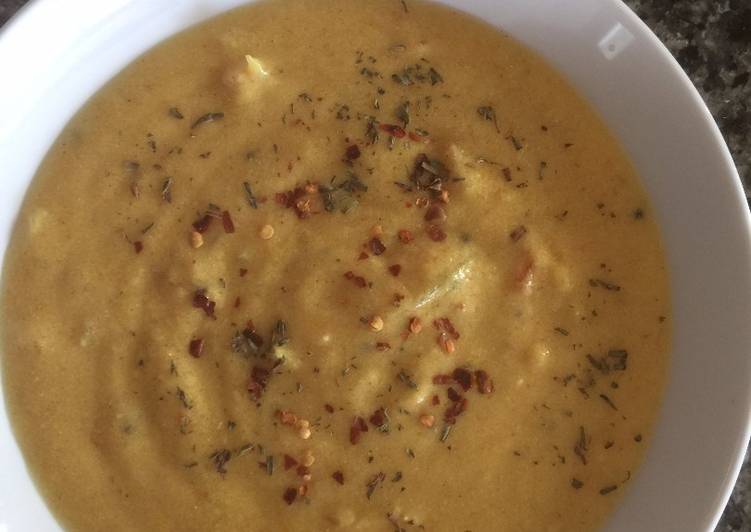 Recipes Kadhi – Basic: Quick and Simple
1/4 pot Vegetable Oil

1 teaspoon Ajwain seeds

1 teaspoon Cumin seeds

1/2 teaspoon Mustard seeds

4 Whole hot red chillies

a single Tbsp Ginger, Garlic, Turmeric Paste

a few Curry leaves

1 Medium red onion, fine chopped

2 garlic, fine chopped

1 tsp Garam Masala

1 cup Yogurt

1/2 Cup Besan (Chickpea Flour)

1 tsp Salt

3 cups Normal water
Recipes Kadhi – Basic: Quick and Simple
Heat oil in a large cooking pot over medium heat. Add cumin, ajwain and mustard seeds. Cook 2 moments.

Add onions, the vegetable tomatoes, curry leaves, ginger garlic turmeric composite and cook 5 minutes.

In a bowl mix yogurt, besan and water. Start using a whisk. Make confident there are no lumps. Add this kind of to the pot. Add salt. Carry it to a boil and reduce heating to simmer. Cook to desired size. Do not let it boil over. Don't covers. You may leave a wooden table spoon in the pot.