Recipes Low-Cal Stir-fried Daikon Radish and Shirataki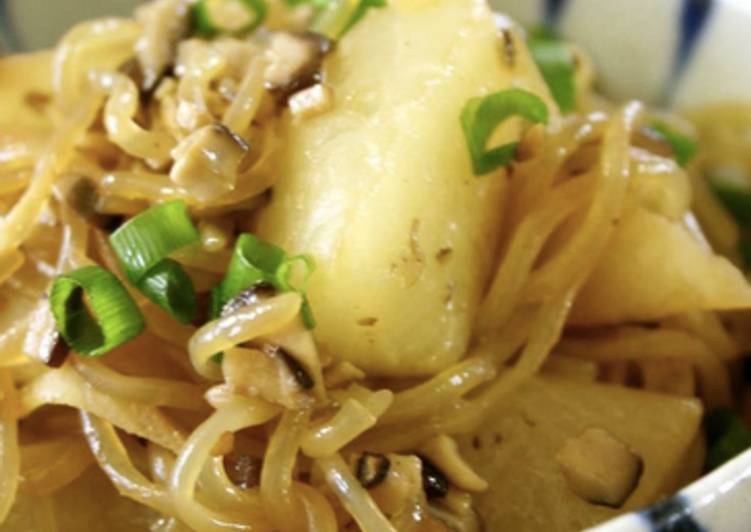 Recipes Low-Cal Stir-fried Daikon Radish and Shirataki
400 grams daikon radish

1 packet shirataki noodles

3 shiitake

4 slice ginger (thinly sliced)

1/2 tbsp sesame oil

100 ml water

1/2 tsp dashi stock granules

1 tbsp honey

1 heaped tablespoon soy sauce

3 tbsp sake
Recipes Low-Cal Stir-fried Daikon Radish and Shirataki
Heat 1 tablespoon of sesame oil in a frying pan. Add the shiitake mushrooms and half of the ginger and stir-fry. Next, add the shirataki noodles and evaporate the moisture.

Next, add the daikon radish, add 1/2 tablespoon of sesame oil, and stir-fry until the corners of the daikon radish are transparent.

Once the daikon radishes are soft, add the honey and simmer a bit. Add the sake, soy sauce, and remaining ginger, and stir-fry over medium heat until the moisture is evaporated.

It's delicious if you stir-fry until the frying pan makes sizzling sounds and the water has evaporated.