Recipes Sheree's Pimento Cheese Spread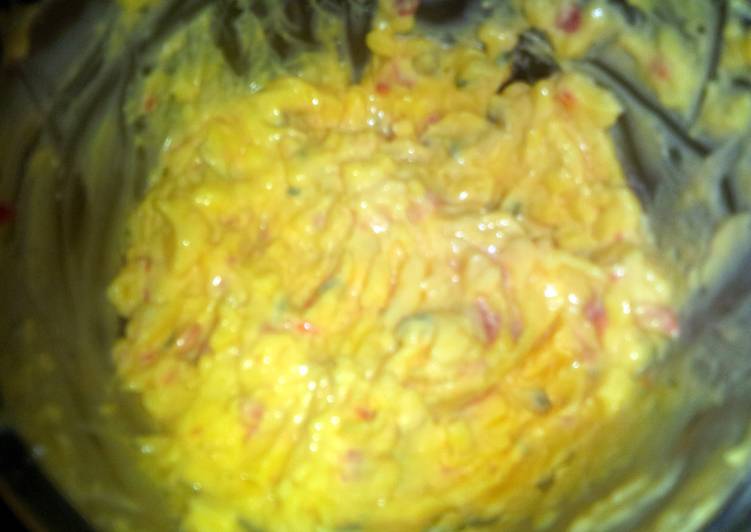 Recipes Sheree's Pimento Cheese Spread
1 cup pepper jack cheese, grated

1 cup chedder cheese (grated)

4 oz cream cheese, softened

4 oz jar of pimentos, diced

1/4 tsp salt

1 pinch black pepper

1/2 tsp garlic powder

1/4 tsp paprika

1/4 cup mayo
Recipes Sheree's Pimento Cheese Spread
add all the cheeses together. ointment cheese should be soft (room temperature) and the other cheeses should get grated..

add drained pimento chopped…

once it is definitely well mixed together add Mayo and even mix until creamy. I use my personal mixer on low..

can easily be used as being a dip at some sort of party with celery sticks.