Recipes Gorgonzola Chicken Bake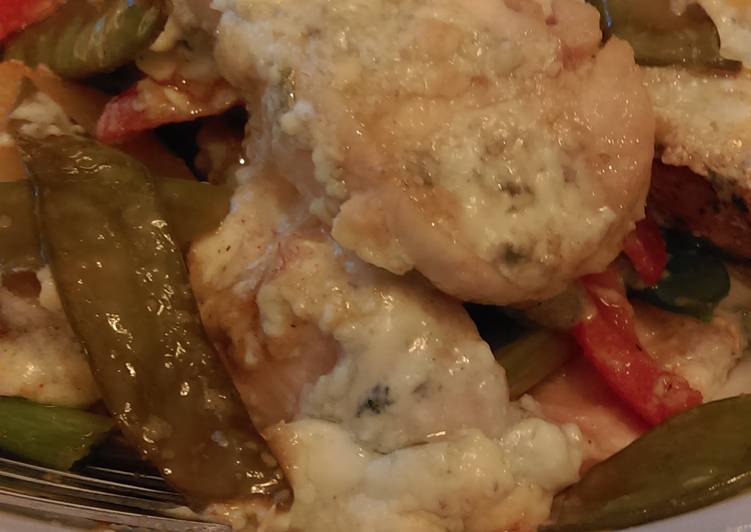 Recipes Gorgonzola Chicken Bake
bake

1 lb boneless, skinless chicken breasts

4 large russet potatoes

8 oz snow peas

1 large red bell pepper

6 scallions

1 tsp garlic powder

1 tsp onion powder

1 tsp sweet paprika

3 tbsp olive oil

1/2 tsp salt

5 oz crumbled gorganzola cheese
Recipes Gorgonzola Chicken Bake
Clean and cook potatoes until sensitive. In the oven it will be baked at 425°F fahrenheit for 45-60 moments. Or as I did, microwave potatoes for 3 minutes per potato until tender. Cool potatoes and slice in to 1/2″ thick pieces.

Within a large bowl place your sliced up potatoes. Cut the scallions into 1/2″ thick cuts on the bias plus add. Leave off the darkest component of green end.

Reduce the pepper into 1/4″ thin julienne slices, add to bowl.

Place tossed ingredients in to a medium sized roasting dish.

Make sure when helping to get all the delicious juices in the bottom. While the chicken upon top bakes, it releases all the flavor and juices to mingle using the other ingredients. Just yum!