Recipes Rose Halwa with pistachios and almonds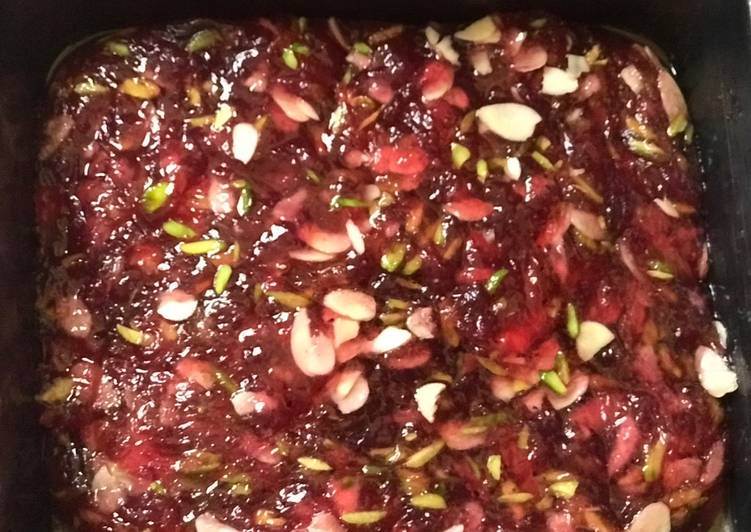 The ingredients for making Recipes Rose Halwa with pistachios and almonds
70 gram corn flour

70 ml water for corn flour mix

200 gram sugar

125 ml water for syrup

4 tablespoon rose syrup

60 gram ghee

25 gram sliced almonds and pistachios

1/2 teaspoon cardamom powder
Step-step making Recipes Rose Halwa with pistachios and almonds
Mix 70ml water with corn flour and make a smooth paste.
Grease a tin for setting halwa.

In a large pan add 125 ml of water and add sugar. Bring it to boil until the sugar has melted. Slowly start adding the cornflour mixture stirring continuously. Add rose syrup
and keep stirring at all times. Add one tablespoon of ghee while stirring continuously. Once ghee is absorbed add more ghee repeat until the halwa looks transparent and thick.